Mitja Jermol is head of the Centre for knowledge Transfer at JSI working in the area of e‐learning and dissemination and promotion of research results. Center has setup and is being running one of the world's top scientific video webservice http://videolectures.net and the open RTD analytics environment http://www.ist‐world.org. His main research area is Knowledge Management enriched with the modern analytic techniques in the context of improved business processes for new organizational forms. Among others, he is JSI's representative in FP6 ECOLEAD IP and a member of the management board of FP7 projects COIN IP, EURIDICE IP and ACTIVE IP. Before joining JSI, Mitja was heading the research group for distance education and e‐learning at Slovenian major publishing house. Mitja is a member of the Knowledge4All foundation board of directors, Opencast – Matterhorn Open Source Project board, European Complex System Society, Chaordic Systems Society and European current research information systems (CRIS) community. Mitja is the UNESCO Chair on Open Technologies for Open Educational Resources and Open Learning at the Jožef Stefan Institute.
Davor Orlic completed his MA in Digital Humanities at University College London, is a researcher at the Center for knowledge transfer in information technologies, Jožef Stefan Institute and works as COO of the Knowledge 4 All Foundation Ltd. Part of his portfolio is also the VideoLectures.NET website which has allowed him to work closely with the OER movement, especially MIT OpenCourseWare, OpenCast Foundation (creating the Matterhorn software) and OpenCourseWare Consortium. Davor was also the main organizer of the "OCWC Global Conference 2014". He has created and developed OpeningupSlovenia and acts as its project lead and is the contact person for the UNESCO Chair on Open Technologies for OER and Open Learning.
Mihajela Crnko is working at the VideoLectures.NET website, a UNESCO award-winning free and open access educational video lectures repository. She has been very successfully as a digital journalist with a talent to tell stories. By producing compelling, coherent and authentic content she has been able to engage and monetise conversation with clients. By being a self-starter she felt compelled within Videolectures.Net and started the MyMachine project with a creative and innovative strategist attitude. As the UNESCO Chair was conceived, Mihajela saw the potential of her project being released worldwide and provided a combination of strong analytical skills and big picture thinking and delivered out of the box thinking with propositions to targeted audiences from kindergarten to companies across multi-media platforms. She is also managing the PR launch of the Slovenian branch of MyMachine including event planning at the Knowledge 4 All Foundation.
Monika Kropej is employed at Jožef Stefan Institute and PhD student of Balkan Studies at the Faculty for Social Sciences in Ljubljana, Slovenia. She is working as a project assistant in the Centre for Knowledge Transfer in IT. Among her work tasks are dissemination activities, conference/workshops organization, project preparations. Her main tasks at the UNESCO chair will be focused on conferences and events organization and dissemination activities.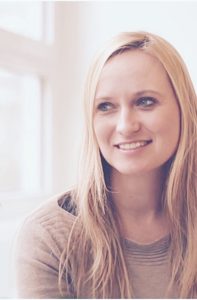 Anja Polajnar  is a project manager at Jožef Stefan Institute (JSI) in Slovenia. She is part of the team working with the Open Education for Better World programme in scope of UNESCO Chair in Open Education and OER at JSI.  She also is engaged in dissemination, community building and management of EU H2020 projects as well as preparing project proposals for H2020, Interreg, Erasmus+ and Slovene National Fund Calls. Previously she worked at Government Communications Office and Centre for eGovernance Development as a project manager. She has MSc in Political Science and International Relations at Univeristy of Ljubljana. She countinues her studies pursuing her PhD in Humanities at University of Nova Gorica.