Project description:
The course is a beginner level course and describes the basics of open education and open education resources with historical background. Keeping in view the needs of the educators, the course is designed to acquaint them with the aspects of content creation for e-learning. The course will be enriched by embedding and using the existing OER. The course will comprise videos, web resources and pdf/ ppt content. Activities, quizzes, participation in discussion forums and short assignments will be incorporated to help the learner form better understanding of various concepts. This course is an attempt towards promoting the use of OER among educators in educational institutions.
The major objectives of the course are to:
Create awareness about the use of OER in teaching learning;
Promote the use of OER in designing new courses in the Universities; and
Enable the faculty members of higher education institutions to use, design, develop and integrate OER into their teaching practices.
Video presentation of the project available HERE.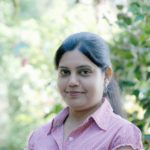 Author: Dr. Sujata Santosh, Assistant Director, National Centre for Innovations in Distance Education (NCIDE). Dr. Sujata Santosh is Assistant Director at National Centre for Innovations in Distance Education (NCIDE).  She finished her PhD  (Education) from IGNOU, on "The Status and Use of Open Educational Resources (OER) in Distance Education Institutes in India«.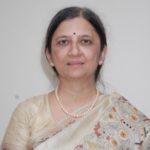 Mentor: Prof.Dr. Vasudha Kamat is well known for her significant contribution to the field of Educational Technology/Information and Communication Technology (ICT) in Education. She has invested more than four decades of life in the field of education and has contributed to school education, higher education, Teacher Education, Women's Education, Open and Distance Education, Life Long Education extensively. She was Vice Chancellor of SNDTWU during 2011-16 and has introduced many new ideas into Higher education in general and SNDTWU in particular. Prof. Kamat has contributed richly to the field of teacher education in the area of ICT (Information and Communication Technology) integration. She has trained several teachers/ trainers from higher education, school education as well as professional education in integrating ICTs in teaching-learning process. She has designed and offered online courses, has conducted online training programmes in Instructional Design for e-learning, has guided research in this area and has worked as Project Director of many e-content development projects.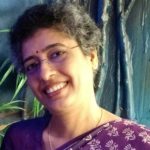 Co- Mentor: Prof. Dr. Jayashree Shinde, is Head of Department of Educational Technology at SNDT Women's University.
She obtained her PhD (Education) SNDT Women's University on interactivity levels of multimedia. She is on various committees of MHRD, UGC and NCERT related to OER development.
This project is part of the Mentoring Programme "Open Education for a Better World" run in partnership by the UNESCO Chair on Open Technologies for OER and Open Learning at the Jozef Stefan Institute and the University of Nova Gorica.