Project description:
The main goal of this project is to develop a Statistic and Probability OER for the Pacific to expand the accessibility to the high quality education opportunities, and also to help them in their daily routines and also the workplace. To broaden the statistical knowledge for free for the underprivileged community.  The project also aims to identify the current statistical knowledge in the Pacific Region with assessments and feedbacks.
Video presentation of the project available HERE.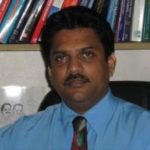 Author:  Dr. Bibhya Nand Sharma, University of the South Pacific, Fiji. He is Associate Professor of Mathematics at the University of the South Pacific.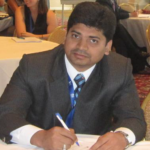 Lead Mentor: Dr. Shabbir Syed-Abdul is a citizen of India. Recently he received his Doctorate degree from National Yang Ming University in Biomedical Informatics; he earned his master's degree in Telemedicine and eHealth from University of Tromso, Norway and graduated as medical doctor from St.Petersburg medical Academy, St.Petersburg Russia. Presently, he is a researcher and a project manager of various Health IT projects like TrEHRT, LabPush, Sana -Mongolia and Sana-Swaziland. He has experience of 6 years as resident doctor and medical officer in India and Republic of Maldives. He was managing director of Surya eHospital, where he initiated telemedicine services at remote village 200 Kms away from Hyderabad in India. His research interests are mHealth, Personal Health Records, integrating them to Electronic Medical Record of Hospital Information System. He wants to focus on the management and flow of the medical information among health care provider. He participated in several International Telemedicine & eHealth conferences at Russia, Luxembourg, Norway, Brussels, Malaysia, India and US. Recently his viewpoints were published in prestigious journals like British Medical Journal and The Lancet.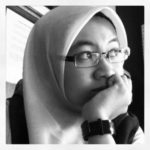 Co- Mentor:  Nurbiha A Shukor, Open Education Resources Manager at Universiti Teknologi Malaysia and also an experienced Senior Lecturer with a demonstrated history of working in the higher education industry. Skilled in E-Learning, Educational Technology, educational data mining and recently involved in projects related to STEM Education in Schools with Ministry of Education Malaysia as a Project Manager for STEMazing Project UTM. Manages and conducted training on open education resources development including OCW and MOOCs for University. Strong education professional graduated from Universiti Teknologi Malaysia and received post doctoral training from Radboud University, The Netherlands for the project Students' Learning Regulation in Online Mathematics Learning.
This project is part of the Mentoring Programme "Open Education for a Better World" run in partnership by the UNESCO Chair on Open Technologies for OER and Open Learning at the Jozef Stefan Institute and the University of Nova Gorica.