Project description:
A Mliteracy toolkit has been piloted for anyone working within a library setting. A two day workshop aimed at mobile enablers, facilitators, librarians and others who would like to promote access to social publishing has been developed. This toolkit is for those who believe that mobile devices, if used appropriately, can open a range of new reading opportunities. The toolkit needs to be packaged and accompanied by an online (but mobile friendly) equivalent, that gives participants the opportunity to remotely demonstrate, using badges, what they are able to do with mobile phones and digital reading resource.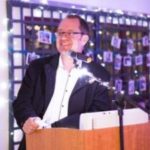 Author: Derek Moore, Weblearning, works in the field of technology enabled learning. Over the last 20 years, he focused particularly on the development of digital capacity amongst educators, professionals and academics. He worked in higher education – first with UKZN and, more recently, at Wits; with professional bodies such as CHE and LIASA; schools (in South Africa and the UK) and a range of NGOs. I enjoy introducing and supporting educational tools (Sakai, Moodle, EdX) and technologies. I'm equally comfortable offering strategies to assist organizations to shape their emerging digital landscape. I have a Masters degree in Computer-Assisted Education (cum laude) from the University of Pretoria and am, at present, working as an independent consultant.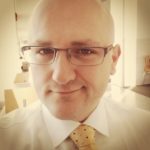 Mentor: Lance Eaton, Brandeis University, is Instructional Designer and  Open Access Advocater.  The areas of his  interest are  Accessibility & universal design for learning, critical pedagogy, hybrid flexible pedgagogy, online & hybrid teaching, open access research, open educational resources, teaching & learning with learning management systems, social media, and other technology.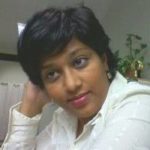 Co-mentor: Sandhya Guness, University of Mauritius, is a Lecturer- Open and Online Learning at Centre for Innovative and Lifelong Learning at University of Mauritius. She believes that her Expertise in e-learning, Experience in designing, implementing and conducting online courses and Knowledge of innovative approaches to content design and delivery make a big difference. Carrying out highly interactive online tutoring and training with easy to use, practical resources, tools and techniques, she gives immediate advice on ongoing issues and use situated learning techniques that are pertinent to the target audience, thus ensuring that you can readily apply what you learn to your work environment. Finally, and more importantly, her passion is to learn, share and impart learning about educational technologies.
This project is part of the Mentoring Programme "Open Education for a Better World" run in partnership by the UNESCO Chair on Open Technologies for OER and Open Learning at the Jozef Stefan Institute and the University of Nova Gorica.