Project description:
Diabetes is a chronic metabolic disease that is a growing global epidemic. Its long term complications such as diabetic retinopathy have severe effects on individual patients, families, communities and nations. Diabetic retinopathy (DR) is the most common and most serious ocular complication of diabetes. As the prevalence of diabetes increases, the burden of DR is also expected to increase. This increase is expected to be disproportionately high in resource poor settings. Interventions to control DR need to be implemented at this time to enable countries to cope with the dual epidemic.
What can be done to prevent blindness from DR? Although cost-effective interventions are available for prevention, diagnosis and treatment, health workers are known to have a knowledge gap regarding how it can be controlled. This is a barrier to implementation of control measures.
This course aims to address this gap, and this would be the first OER course on the subject. The target learners would be the human resource for health involved in diabetes care and eye care. The course would include the diverse aspects of prevention of blindness from diabetic retinopathy.
Video presentation of the project available HERE.
Author:  Dr. Nyawira Mwangi, London School of Hygiene and Tropical Medicine, Kenya Medical Training College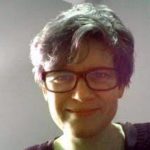 Lead Mentor: Ms Sally Parsley, Open education/E-resources manager, Disability and Eye Health Group, London School of Hygiene & Tropical Medicine (LSHTM). I have 20 years' experience in creating digital informational and educational multimedia content. Since 2014, I have been the technical lead on a large programme to develop and deliver a series of Open Educational Resources/Open Online Courses on key topics in public health eye health care. I work closely with subject matter experts and academics to create accessible and inclusive Open learning experiences supporting professional development in health care across multiple countries and contexts.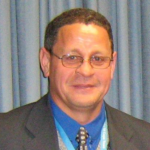 Co Menthor: Deon Minnies is the Director of the Community Eye Health Institute at the University of Cape Town, South Africa. The Community Eye Health Institute (UCT-CEHI)provides education and support to eye care managers to improve eye health and eliminate avoidable blindness in sub Saharan Africa. The core focus of the UCT-CEHI is in developing management capacity in sub-Saharan African blindness prevention programmes through education, training and programme development support. Under his leadership, the UCT-CEHI promotes the application of the principles and techniques of Better Management Practices and strategic leadership to improve the performance of district, provincial and national prevention of blindness programmes.
This project is part of the Mentoring Programme "Open Education for a Better World" run in partnership by the UNESCO Chair on Open Technologies for OER and Open Learning at the Jozef Stefan Institute and the University of Nova Gorica.