Project description:
The aim of this course – Catalyzing Change: Diversity, Equity, and Inclusion in a Global Perspective – is to transform students into catalysts for change, bridging differences in their respective communities and ensuring an equitable and inclusive environment no matter what community they represent. The course will address emerging diversity and inclusion issues through exploring real-life, current events and experiences. Students will be asked to reflect upon their own identities and privileges in order to relate their understandings and experiences to those who face systematic barriers. Students will develop the capacity and courage to plan and facilitate equity programming. Specifically, they will gain the knowledge to facilitate engaging intergroup dialogues that promote diversity, equity, and inclusion within their respective communities. By the end of the course, students will gain intercultural skills and be more equipped to lead in a diverse and globalizing world.
Video presentation of the project available HERE.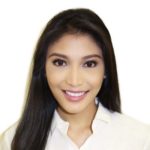 Author: Arienne Calingo is an Ed.M. Candidate in International Education Policy at Harvard University, Harvard Graduate School of Education, Cambridge, MA. She got her BA in Theology (Religious Studies concentration) and Arabic and Islamic Studies from Georgetown University, Washington, D.C.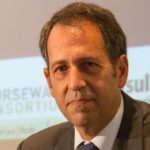 Mentor:Larry Cooperman, Associate Dean for Open Education, University of California, Irvine (UCI), is a former president of the Open Education Consortium and member of the board of directors of the African Virtual University (AVU). Cooperman directs UCI's OpenChem project, equivalent to the lecture classes of an undergraduate degree in chemistry, including 2000+ indexed and searchable topics.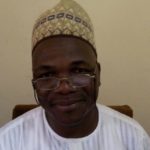 Co-Mentor: Nasir Baba is a Senior Lecturer in Curriculum Studies at Usmanu Danfodiyo University, Nigeria with a research interest in Quranic education system, pedagogy, and educational inclusion. He is a Fellow of the American Council of Learned Societies (ACLS) African Humanities Programme and a consultant for a Programme of Skills and Employment (Mafita) for marginalised youths in Northern Nigeria funded by DFID, U.K.
This project is part of the Mentoring Programme "Open Education for a Better World" run in partnership by the UNESCO Chair on Open Technologies for OER and Open Learning at the Jozef Stefan Institute and the University of Nova Gorica.