Project description:
I would like to develop/write an OER booklet that will be used by midwifery students during their training as well as practicing midwives as a reference manual. This is because students cannot afford to buy midwifery books as they are expensive.
Video of presentation of the project available HERE.

Author:  Rebecca Chikondi Ngalande, She has MSc in Public health obtained from University of Illinois at Chicago , School of Public Health in 2004 USA; a BScN and Dip.Ed. from University of Ulster at Coleraine in Northern Ireland. Her basic Nursing and Midwifery training was done in home country of Malawi [The warm Heart of Africa]. Retired in 2013 as a Midwifery Educator at University of Malawi, Kamuzu College of Nursing where she worked over 20years as a lecturer, clinical supervision and teaching, mentor and researcher. Her passion area has been the labour room but now her passion is the pregnant mother because once the pregnant mother is well managed and she understands what is expected, less complications will occur during labour and postpartum period. Additionally, it is easy to involve partners during pregnancy as compared to during labour and or postpartum especially in African culture, since male/partner involvement need to play an important part in supporting as well as in care of the pregnant mother. Post retirement Rebecca has worked in different countries outside Malawi as a clinical Midwifery facilitator, Mentor as well as a visiting faculty. Currently she is working with Ministry of Health –Liberia at a Midwifery Training Program in South Eastern Region – Liberia as a visiting faculty members as well as mentoring faculty members through strengthening knowledge and skills
Contact details: najeremanna@gmail.com/nanga4533@gmail.com
Phone: [Current Workplace] + 231881116400/+231778494886
[ Home Country] +265999329200/+265884078715
Skype: Chikondi33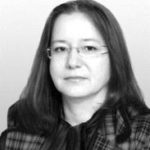 Mentor: Prof.dr. Suzana Loskovska was born in 1966 in Skopje. She received the bachelor and master degrees in computer science and automation from the Faculty of Electrical Engineering, Skopje, in 1989 and 1992, respectively, and the PhD from the Technical University of Wien, Wien, Austria in 1995.
She has been working at the Department of Computer Science and Engineering, at the Faculty of Electrical Engineering since February 1992. She was visiting researcher at the Department of System Engineering and Automation, Academy of Sciences of Lower Austria in Krems, from March 1993 to October 1994. During this period, Loskovska worked on the design and development of the medical information system for Krems Hospital. Since 1994 she is back to the Faculty of Electrical Engineering. She became a professor in 2007. At present, she is a professor at Faculty of Computer Science and Engineering, "Ss. Cyril and Methodius" University in Skopje, R. of Macedonia. Her research interests include programming, visualization, human-computer interaction, virtual reality, medical imaging, modelling and visualization of processes in medical praxis. She is author of about a hundred scientific papers in the field of computer science, several articles related to the implementation of the European Credit Transfer System and two books for secondary school. She was project leader and participant in a few projects. She is a member of the editorial board of the international INFORMATICA journal, Slovenia.

Co Mentor: Violet Kaonga is a Nursing and midwifery educator specialist; She has Masters in Nursing and Midwifery Education. She also has Bachelor of Science Degree in Health Services Management. In 2017, She was an Education Award winner by International Confederation of Midwives (ICM) because of improving midwifery education in Malawi through her project "mentorship for clinical midwives involved in teaching students' midwives in Malawi". In 2016 she also won Midwife Life Award by SANOFI for developing curriculum for Midwifery program. Since 2009 she has been lecturing in Nursing and Midwifery programmes. Until 2008 she was a clinic manager and clinical Instructor for a nursing and midwifery (KCN). She also practised nursing and midwifery care in Central Hospitals in Malawi. She loves and believes very much in theory of "caring" as a strong attribute to quality nursing and midwifery education as well as clinical practice. Her project on mentorship for clinical midwives is as a result of being in love with this theory of caring by Jean Watson.
This project is part of the Mentoring Programme "Open Education for a Better World" run in partnership by the UNESCO Chair on Open Technologies for OER and Open Learning at the Jozef Stefan Institute and the University of Nova Gorica.