Organized by
        University of  Nova Gorica
    and
UNESCO Chair on Open Technologies for Open Educational Resources and Open Learning at Jožef Stefan Institute
The aim of the course was  to equip the participants of the  Open Education for a Better World international on-line mentoring programme with basic knowledge, practical advice and hands-on experience to prepare them for their own design of Open Educational Resources (OER).
Lecturers and participants came from 17 countries: Slovenia, Brazil, Fiji, France, Greece, India, Italy, South Africa, Canada, Kenya, Macedonia, Malaysia, Malta, Germany, Uzbekistan, United Kingdom, and the USA.
Videos of  all lectures are available here.
During the 5-day course, the participants became familiar with open education design processes, methods and tools. They learned from OER experts and practitioners how to align open education with developmental and strategic goals. They got basic knowledge about OE concepts, about pedagogical and didactical issues as well as about content related issues in OE.
To empower the participants for making a crucial step from an idea to the implementation of concrete OERs, platforms and tools for open education design were addressed, followed with hands-on experience and a session on OER evaluation.
At the same time, the course was designed as a closure of the first launch of a half-year on-line mentoring program Open Education for a Better World (OE4BW) in which students from very different backgrounds and different parts of the world were developing their own OERs aligned with the UNESCO sustainable development goals.
This was done under careful guidance of internationally recognized experts who kindly joined the program as volunteers. On the workshop, the students and their mentors from the OE4BW program met  in person, present their OEforBW projects, share experience and discuss challenges they encountered when developing their OERs.
This served as a concrete source of cases used to teach all the participants of the workshop about main obstacles and mistakes in open education design, as well as an opportunity to learn from best practices.
The final session was an opportunity for all to reflect on the work done, to discuss lessons learned and to address further steps.
Preliminary program
Monday, 2 July, 2018
INTRODUCTION TO OPEN EDUCATION DESIGN – MOTIVATION; GOALS; EXAMPLES
Videos of all the lectures are available here.
Tuesday, 3 July, 2018
FOUNDATIONS OF OPEN EDUCATION DESIGN
Wednesday, 4 July, 2018
PLATFORMS AND TOOLS FOR OPEN EDUCATION DESIGN
Thursday, 5 July, 2018
HANDS-ON LAB AND EVALUATION
 

9:00 – 9:30

 

9:30 – 10:00

 

 

 

Designing Open Education for a Better World  (Zeynep Varoglu, UNESCO)

 

Data driven decisions for education (Boštjan Koritnik)

 

 10:00 - 11:00
ECTA.io (Drasko Jocic)
11:00 – 11:30
Coffee break
11:30 – 13:00
From OER to your own example  (guided by Suzana Loshkovska

and Venceslav Kafedziski)

13:00 – 14:00
Lunch break
14:00 – 15:45
Evaluating OER (Iztok Arčon, Jurij Krpan, Klemen Šubic, Peter Tancig, Nurhiha Shukor, moderated by Mitja Jermol)
15:45 – 16:00
Coffee break
16:00 – 17:00
Evaluating OER
Friday, 6 July, 2018
HOW TO CONTINUE
For details about the presenters and abstracts of their contributions please visit the section
Speakers.
**Examples of OER Parts 1,2 and 3  (Participants of the Open Education for a Better World program)**
Monday, 2 July, 2018
OER Examples – Part 1 (chaired by T. Urbančič)
Monday, 2 July, 2018
OER Examples – Part 2 (chaired by M. Jermol)
Wednesday, 4 July, 2018
OER Examples – Part 3 (chaired by L. Cooperman)
*     will be presented by S. Loshkovska
**   will be presented by T. Amiel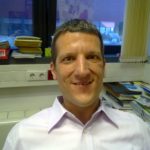 Gašper Hrastelj is Deputy Secretary General of the Slovenian National Commission for UNESCO since 2007. His fields of expertise are among others: Networking with Youth, Sport and UNESCO, UNESCO´s Science Programmes and Open Education. Gašper was the National Focal Point for the organization of the 2nd World Open Educational Resources Congress held in Ljubljana, Slovenia, in September 2017 co-organized by UNESCO and the Government of the Republic of Slovenia.
UNESCO Recommendation on OER
UNESCO´s General Conference decided at its 39th session (November 2017) that international collaboration on OER has to be reinforced through a Recommendation on this matter. UNESCO will submit a draft text of a Recommendation to the next session of its General Conference (November 2019). Slovenia will put all its efforts that the drafting process of the Recommendation will be as open and inclusive as the drafting of the LJUBLJANA OER ACTION PLAN adopted at the 2nd World OER Congress in 2017 The presentation will be an outline of the way to the final Recommendation text.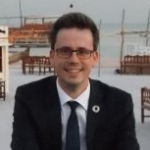 Boštjan Jerman is project manager by profession, with his heart close to social entrepreneurship. He is CFO and co-owner of company Heba d. o. o. (brand 7samurai), giving consultancy in strategic funding and project management. He also acts as member of the Executive Board of the United Nations Association of Slovenia and Slovenian National Commission for UNESCO, and being Consultant for Slovenia to the UN Information Service Vienna.
 "The Future We Want: Sustainable Development Goals"
The speaker will outline, why can we see the 2030 Agenda for Sustainable Development including its 17 Sustainable Development Goals (SDGs) as a historical step for transforming our world. With the aim to align open education with the SDGs, he will put emphasis to SDG4 - Ensure inclusive and equitable quality education and promote lifelong learning opportunities for all.
Tit Neubauer is the Head of the International Cooperation and EU Office at the Ministry of Education, Science and Sport of the Government of Slovenia. He holds a Bachelor of Science degree in Political Science (Policy Analysis and Public Administration), which he obtained at the Faculty of Social Sciences of the University of Ljubljana. His previous professional experiences include working as a researcher at the Faculty of Social Sciences of the University of Ljubljana (2010 – 2011), accredited assistant to a Slovenian Member of the European Parliament in Brussels (2012 – 2013) and the Head of the Minister's Office at the Ministry of Education, Science and Sport (2013 – 2014). Before assuming his current role, he also worked as Senior Adviser at the Project unit for Cohesion Policy (European Investment and Structural Funds) at the Ministry of Education, Science and Sport.
OE in Slovenia – State of the Art and Perspectives (Tit Neubauer)
Today we can easily state that OER has had a long tradition in Slovenian education as its beginnings can be traced to the early 1990s. Development and deployment of OER in Slovenia has been characterized by the so-called holistic approach, which combines the top-down strategic and policy frameworking with the bottom up efforts by education practitioners. This approach has been successful in Slovenia, where its flexibility and size has proven to be an advantage in this process. Now we are at a point, where we are partnering with countries and international organizations from all over the world to lead the process of mainstreaming open education in different international fora.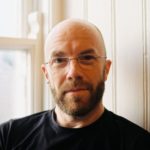 pETER Purg currently leads the New Media module in the Digital/Media Arts and Practices graduate/postgraduate programme at the School of Arts, University of Nova Gorica (AU UNG), where he acts as Associate Professor, projects coordinator as well as expert/evaluator in realms of culture and media. After obtaining a PhD in media art, communication science and literature from the University of Erfurt (Germany), his scientific inquiries now also include media arts pedagogy, (inter)cultural management, media ecology and interdisciplinary collaboration. His artistic interests range from lecture and intermedia performances to interactive installations, as well as web, sound and body art, with a particular focus on public space.
Open Education needs responsible Design – and Probably a Touch of Art (Peter Purg)
There is no such thing as a truly free educational resource -- if it is not met by both responsible design and responsible use. Open resources bring along a set of conditions and values that refer to professional ethical frameworks, be it educational management, pedagogy or didactics. How to design such curricula that provide a truly open educational ecosystem, particularly in international collaborations, and in interaction with non-educational stakeholders? Upon several presented cases, the contribution will show and seek to deepen the understanding of how responsible (future) artists and designers, within profoundly open educational environments, have a true potential to improve the society.
Larry Cooperman is a former president of the global Open Education Consortium, which comprises 300 universities, colleges, educational institutions and associated organizations.  He is also a former Associate Dean for Open Education at UCI.  Since 2011, he has served on the board of directors of the African Virtual University, whose degree tracks are delivered by 35 universities across Africa. With the UCI Chemistry Department, Cooperman developed the OpenChem project. Today, this project is working in collaboration with the three public university systems in California to make OpenChem available to students and faculty throughout the state and the world. He serves on the advisory board of the LibreTexts dynamic textbook project.
OE Concepts (Larry Cooperman)
The workshop "Open Education Concepts" will cover the vision, history, and goals of the open education movement since its inception. It will take a look at both successes and continuing challenges since 2001. Participants will address the relationship between UNESCO's SDG #4 and open education concepts and practices. Participants will be challenged to address the issues of context, scalability, discoverability and reusability to permit open education to be a motor of sustainable development.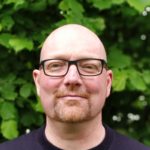 Dominic Orr is a British national, who has a doctorate in comparative education from the Technical University of Dresden. Following this doctorate, he was employed by the German Centre for Higher Education Research (DZHW), where he coordinated international projects. He has worked as external consultant for the OECD and UNESCO on open educational resources and for the World Bank on higher education governance. He is currently senior researcher at FiBS-Research Institute for the Economics of Education and Social Affairs in Berlin, where he has completed a study for the International Council on Open and Distance Education (ICDE) on digital adaption of higher education provisions, he is leading a project for the German government on the future of higher education and he is leading work on a book for UNESCO on designing national policies for OER. 
Aligning Open Education with Strategic Goals (Dominic Orr)
Open Educational Resources have been recognised around the world as a key means to obtaining a fairer, more reflective and higher quality access to knowledge and learning. However, as with all other instruments of reform and improvement, the potential of OER can only be effectively leveraged with smart, joined-up and focused policies and strategies. A policy is the expression of a concerted and planned effort to achieve specific goals through prioritising specific means. This presentation focuses on the kind of problems in education that might be addressed through OER. It starts out from policy expectations related to OER in general and then moves on to the theory of change for achieving these policy goals. Defining the value of OER to solve specific challenges within the local context will allow us to formulate a clear vision for OER implementation.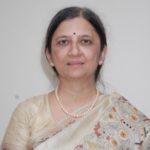 Vasudha Kamat is well known for her significant contribution to the field of Educational Technology/Information and Communication Technology (ICT) in Education. She has invested more than four decades of life in the field of education and has contributed to school education, higher education, Teacher Education, Women's Education, Open and Distance Education, Life Long Education extensively. She was Vice Chancellor of SNDTWU during 2011-16 and has introduced many new ideas into Higher education in general and SNDTWU in particular. Prof. Kamat has contributed richly to the field of teacher education in the area of ICT (Information and Communication Technology) integration. She has trained several teachers/ trainers from higher education, school education as well as professional education in integrating ICTs in teaching-learning process. She has designed and offered online courses, has conducted online training programmes in Instructional Design for e-learning, has guided research in this area and has worked as Project Director of many e-content development projects.
Content related Issues and Open Education Design (Vasudha Kamat)
Open Education movement has triggered the process of design of open content and making it available to anyone interested in using it. The contents are of varied types and are used for varied purposes, in the process of teaching and learning. The 5Rs (Retain, Reuse, Revise, Remix and Redistribute) and ALMS framework (Access to editing tools, Level of expertise required to revise or remix, Meaningfully editable, Source-file access) are used for assessing the extent to which content is open.
In this workshop we shall explore various types of Open Content as well as find out how to address content related issues while designing OER.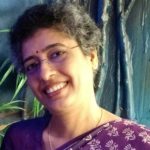 Jayashree Shinde is Head of Department of Educational Technology at SNDT Women's University. She obtained her PhD (Education) SNDT Women's University on interactivity levels of multimedia. She is on various committees of MHRD, UGC and NCERT related to OER development. This project is part of the Mentoring Programme "Open Education for a Better World" run in partnership by the UNESCO Chair on Open Technologies for OER and Open Learning at the Jozef Stefan Institute and the University of Nova Gorica.
Didactical and Pedagogical Issues in OE (Jayashree Shinde)
Didactic approach to education refers to the systematically designed and planned instruction. Learner-centred pedagogy contradicts with the didactic approach. Though followers of dynamic pedagogy criticize didactic approaches, it cannot be denied that several Open Education resources are designed and developed following didactic approach. Open Education Resources developed through didactic approach are static in nature. New OERs are continuously being added to the pool. Open Education course designs need systematic planning for access and interactions. Didactic designs in Open Education systematize structuring of selected content, learning spaces and interaction time with specific socio-cultural dimensions. Learner-centred pedagogy models of Open Education, on the other hand, plan and enable interactive learning, user-generated content, knowledge and value acquisition and socialization. Both didactic and learner-centred pedagogy approaches make the Open Education a complete and effective process.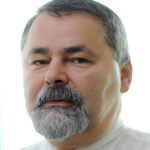 Franc Dolenc graduated from University of Ljubljana, Slovenia in Electronic Engineering. In Iskratel, a leading regional telecommunications vendo, he served as Chief Technology Officer and Director for Products and Solutions from 1989 till 2009 and participated in driving the sales from 50 to 350 million € in highly competitive international markets for broadband access products and digital telephone exchanges. In 2004 he cofounded INVIDA, a leading producer of interactive content and in 2009 he founded MediaInteractive, which is creating advanced multimedia  platforms for interactive collaboration and education including. In 2010 he became a member of ISTAG, offering strategic advice to European Commission in the field of future European R&D activities. He became a Director General of Slovenia National Regulatory Authority for Media and Telecommunications AKOS in 2011 and served as Vice Chair on the Board of European Regulators BEREC. Now Franc Dolenc is managing Mediainteractive in expansion to international markets.
Open Education Platforms
OE Platforms are becoming an important hub in the OE deployment strategy. Such platforms must support a wide range of services to offer the most efficient user experience,  content creation and management options.
Key characteristics of OE platforms are:
Integration of different resources into unified content and interoperability with different content sources
Broad customization, localization and personalization capabilities without programming
Strong analytics and reporting for all aspects of content usage
Complete collaboration features for content creators and social learning
Optimized accessibility and universal design
Optimized for mobile and micro learning
Broad support for video and interactive content
User friendly content creation tools
Support for the latest standards such as HTML5, Experience API, LTI, WebRTC and open API
All these features must be integrated into secure, scalable and affordable solution and must support a number of installation options depending on technical and legal requirements. The lecture will analyze above requirements and will promote group discussion about features and architecture.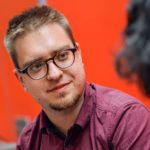 Jure Čuhalev is Director of Technology for The Open Education Consortium. His focus is on creating user friendly online web services that promote sharing of Open Education Content.
User Experience Issues and OE Design Tools (Jure Čuhalev)
It's hard not to get distracted in modern world. Our devices are constantly seeking our attention and our work and study environment expects us to multi-task. The same is happening with our faculty and students. In this talk, le'll look at how user centered design can help us with designing open education services that get attention of our students. We'll discuss different techniques and low-cost approaches. In second part, we'll discuss Open Education Design tools and how to use them to support our understanding of users needs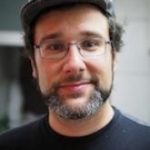 Tel Amiel is Professor at the School of Education at the University of Brasília. He headed the UNESCO Chair in Open Education at the University of Campinas (2014-2018). He co-leads the Open Education Initiative in Brazil (aberta.org.br).
OE Community Tools (Tel Amiel)
In this session we will discuss and share experiences with open source tools and systems that help us work in projects openly. Some examples and the many challenges of open collaborative practice for open education and OER will be shared.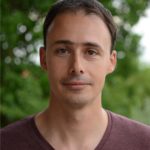 Vasileios Mezaris, Centre for Research and Technology Hellas, Greece,  is a Senior Researcher with the Information Technologies Institute / Centre for Research and Technology Hellas, Thessaloniki, Greece, since June 2007, and since May 2018 he is a Senior Researcher Grade A (Research Director). His research interests include image and video analysis, event detection in multimedia, machine learning for multimedia analysis, content based and semantic image and video retrieval, applications of image and video analysis in specific domains (TV broadcasting and News, medical images, ecological data, educational and cultural applications). Dr. Mezaris has co‐authored 40 papers in refereed journals, >15 book chapters, >150 papers in international conferences, and 3 patents. He serves as Associate Editor for the IEEE Signal Processing Letters (2016 - present) and the IEEE Transactions on Multimedia (2012‐2015 and 2018 - present), and serves regularly as a guest editor and reviewer for international journals, organizer and program committee member of international conferences and benchmarking activities, and reviewer of research projects and project proposals for national and international funding agencies. He has participated in many research projects, currently being the Coordinator of the EC H2020 research projects InVID and MOVING. He is a Senior Member of the IEEE.
OE Design Tools Example (Vasileios Mezaris)
The vision of the MOVING project is to develop an innovative training platform that enables people from all societal sectors (companies, universities, public administration) to fundamentally improve their information literacy by training how to use, choose, reflect and evaluate data/text mining methods in connection with their daily research tasks. MOVING consortium believe's that an extensive distribution of this type of information literacy education in the sense of a data-savvy information professional will have a decisive impact on the innovative capacity of the European society.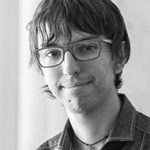 Iacopo Vagliano, ZBW – Leibniz Information Centre for Economics, Germany is a postdoctoral researcher in the Knowledge Discovery group at ZBW ‐ Leibniz Information Centre for Economics. He obtained his Ph.D. in Computer and Control Engineering from Politecnico di Torino. During his Ph.D. program, he collaborated with the MOBI-Lab group of the Telecom Italia Joint Open Laboratory. Telecom Italia has applied several approaches proposed in his thesis to their use cases. He completed his Master's thesis at INRIA, the French national research centre for mathematics and IT, in Sophia Antipolis. He co-authored 4 papers in refereed journals, and 12 papers in international conferences. He also serves regularly as a reviewer for international journals and conferences. He is currently the work package leader of the H2020 EU project MOVING. Previously he took part in the EU FP7 project CRYSTAL, in the Italian project Decision Theatre, and the French project Datalift.
OE Design Tools Example (Iacopo Vagliano)
The MOVING project will train people to cope with the  large amount of Internet-based information they are faced with as part of their daily professional duties. MOVING provide's them technical support as well as social advice to organise, filter and exploit these information in a more efficient and sustainable way. The core challenge of our current knowledge society is not the access to information itself, but whether people have the ability to manage them in a professional way. Understanding, using and developing data mining strategies will become a basic cultural technique and will determine whether our society will succeed in exploiting the data produced and develop innovation. In fact, one of the basic competencies today is information management.The MOVING project therefore takes one important step towards a society of data-savvy information professionals to help ensure that open leadership innovation happens. To reach this objective, the project develops the open, innovation training platform "MOVING".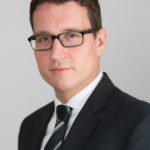 Boštjan Koritnik is a lawyer and a certified mediator. Currently, he is Secretary General, researcher and teaching assistant at the Faculty of Law, University of Ljubljana, Secretary General of the Association of the Slovenian Jurists' Societies, President at the Slovenian Sports Law Society, and the editor of scientific legal journals Pravnik (Jurist) and Javna uprava (Public Administration). Previously, he was the CEO of the largest Slovenian legal publishing and IT company. Currently, he is passionately involved in several blockchain and IT startups, being also the CEO of GLEDOS, Global Education Solution - decentralized education platform for microLearning and top-class nanoDegrees.
Data driven decisions for education (Boštjan Koritnik)
Author presents an example of the wrong data (media titles rather than statistics and labour market movements) being used for deciding individuals' career path, using an example of the Faculty of law of the University of Ljubljana student enrolment numbers. In the mid 1990's the later enrolled 700 students each year, while in the study year 2017/2018 this number dropped (limited by the faculty itself) to no more than 250 students. Consequently, the author argues we need (big) data driven decisions for education, using artificial intelligence (AI) and blockchain. However, technology advancements also take their toll. Boston Consulting Group estimates a quarter of professions will no longer be needed by 2025. Another Oxford study shows almost half of all professions endangered within a decade later. Notwithstanding, blockchain and AI will and do make learning and education and employment processes more successful. According to the author, we can use them for achievement record, smart contracts (pay what you use/learn principle), certification, learning pathways, etc.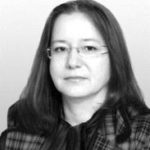 Suzana Loskovska was born in 1966 in Skopje. She received the bachelor and master degrees in computer science and automation from the Faculty of Electrical Engineering, Skopje, in 1989 and 1992, respectively, and the PhD from the Technical University of Wien, Wien, Austria in 1995. She has been working at the Department of Computer Science and Engineering, at the Faculty of Electrical Engineering since February 1992. She was visiting researcher at the Department of System Engineering and Automation, Academy of Sciences of Lower Austria in Krems, from March 1993 to October 1994. During this period, Loskovska worked on the design and development of the medical information system for Krems Hospital. Since 1994 she is back to the Faculty of Electrical Engineering. She became a professor in 2007. At present, she is a professor at Faculty of Computer Science and Engineering, "Ss. Cyril and Methodius" University in Skopje, R. of Macedonia.
From OER to your own example (Suzana Loskovska and Venceslav Kafedziski)
The aim of the hands-on laboratory is to provide practical training for creating Open Educational Resources (OER). Upon completion of the laboratory participants should have a better understanding of the process of creating OER. The talk and exercise are organized toward activities required to develop OER. The process of open licensing and how openly licensed materials can be searched and used to create their OER will be introduced the participants. How to export OER into a Common Cartridge package will be presented, too.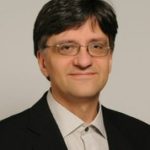 Venceslav Kafedziski earned his PhD in the area of Communications and signal processing at the Arizona State University, Tempe, Arizona, USA in 2000. He is now a full professor of telecommunications at the Faculty of Electrical Engineering and Information Technologies (FEEIT), University Ss Cyril and Methodius, Skopje, Republic of Macedonia, teaching subjects in telecommunications, signal processing and information theory. His research interests include next generation mobile communication systems, multiuser information theory and signal processing for communications and multimedia. Prof. Kafedziski is the Head of the Signal processing for communications Laboratory. He is the coordinator of the MSc program in Wireless and Mobile Communications at FEEIT. Prof. Kafedziski is the founder and the president of the IEEE Information Theory Chapter of the Republic of Macedonia IEEE Section.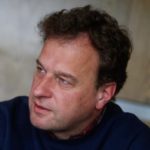 Marko Grobelnik works in various aspects of AI from 1985. Focused areas of expertise are Machine Learning, Data/Text/Web Mining, Network Analysis, Semantic Technologies, Deep Text Understanding, and Data Visualization.  Marko works as a researcher in AI Lab at Jozef Stefan Institute and is the CEO of Quintelligence.com specialized in solving complex AI problems for the commercial world. He collaborates with major European academic institutions and industries such as Bloomberg, British Telecom, European Commission, Microsoft Research, New York Times. Marko is also co-author of several books, co-founder of several start-ups and is/was involved into over 50 EU funded research projects on various fields of AI. Marko became in 2016 Digital Champion for Slovenia at European Commission.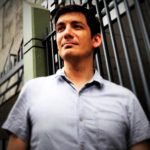 Anthony F. Camilleri is a founder and senior partner at the Knowledge Innovation Centre, where he works on Quality Assurance and knowledge transfer in Education. Within QA he was instrumental in the development of ISO 21001 – Educational Organizational Managements Systems, and has worked with QA agencies across Europe on implementation of the European Standards and Guidelines for QA in Higher Education. Anthony's research has mostly recently been focusing on digitization of credentials. He has authored a report with the European Commission's Joint Research Centre on "Blockchain in Education", is consulting several governments and start-ups on the topic, and is a scientific lead of the MicroHE and OEPass which are looking at the future of open credentials.

Tanja Urbančič is the Dean of the School of Engineering and Management at the University of Nova Gorica where she is a researcher and full professor in the field of computer science. She is also a part-time research fellow at the Department of Knowledge Technologies at the Jožef Stefan Institute in Ljubljana. She contributed to the development of new methods for modelling of human skill and for knowledge discovery with literature mining. She co-authored several book chapters and journal papers in IEEE Transactions on Systems, Man and Cybernetics, Engineering Applications of Artificial Intelligence, Knowledge Engineering Review, and others. She has over fifteen years of experience with the design and implementation of study programmes and with the introduction of new teaching approaches into practice. She chairs the stirring committee for e-learning at the University of Nova Gorica and is one of the founding members of the Opening up Slovenia initiative.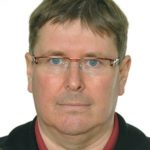 Mitja Jermol is the holder of UNESCO Chair on Open Technologies for Open Educational Resources and Open Education and a head of the Centre for knowledge Transfer at Jozef Stefan Institute in Slovenia. Center has setup and is being running one of the world's top open scientific video portal http://videolectures.net. Besides e-learning Mitja's research include Artificial Intelligence in the context of Business Intelligence, Personalised Learning, Smart Cities and Factories of the Future. Mitja has been active in more than 20 H2020, FP7 and FP6 projects. Together with his team he has initiated a national wide initiative on open education called "Opening Up Slovenia". He is one of the directors of Knowledge4All foundation and a member of the European Complex System Society, Open Education Consortium, Opencast and European current research information systems (CRIS) community. Mitja is a co‐founder of the two institute spin‐outs, Quintelligence and Cycorp RER.
Venue
The course will take place in the premises of the University of Nova Gorica in the Lanthieri mansion, Vipava (address: Glavni trg 8). The town of Vipava lies in the Vipava valley known for its beautiful landscape, historical sites and very good wines. It has been included in the Lonely Planet selection of the Top 10 places to visit in Europe for 2018.
Accommodation
Accommodation is available in hotels in Nova Gorica (35 km from Vipava) and Ajdovščina (7 km from Vipava), in apartments in Vipava and tourist farms in the Vipava valley. Here are some options:
Pigal d.o.o., (Hotel & Casino Gold Club) ***
Goriška cesta 25/č
5270 Ajdovščina – Slovenija
E-mail: info@hotelgoldclub.eu
Tel.:+386 (0)5 3644 700
Hotel Sabotin ***
Cesta IX. korpusa 35
5250 Solkan
Email: hotel.sabotin@hit.si
Tel.: +386 5 336 50 00
Perla, Casino & Hotel ****
Kidričeva 7
5000 Nova Gorica
Slovenija
T: +386 5 336 30 00
F: +386 5 302 88 85
E-mail: marketing.perla@hit.si
Participants staying outside Vipava are advised to order a car transfer to get to Vipava (for details ask at the reception desk of your hotel). A limited number of rooms in local dormitories in Vipava (up to 20 EUR per night) will be available for workshop participants. For this option, please contact the organizers. Participants of the OE4BW program will be accommodated by the organizers.
How to get there
Arriving by car
You can get to Vipava using highway H4 from Nova Gorica (20 minutes) E61+H4 from Ljubljana (55 minutes) or E61+H4 from Trieste (35 minutes). Please note, for the motorways in Slovenia you need a vignette.  Do not risk  drivingon  themotorways  without  a  road toll vignette – the fines are heavy. Vignettes (stickers) can be bought at any petrol station. A weekly vignette costs 15 EUR. The Traffic Information Centre for Public Roads collects and provides information on traffic and road conditions in Slovenia - phone: 1970 or +386 (0)1 518 85 18. AMZS is the  Slovenian  national  automobile  association,  provides  roadside  assistance,  car towing services and car repair services 24 hours, seven days a week - phone: +386 (0)1 530 53 00.
Organizers
The workshop is organized jointly by the UNESCO Chair on Open Technologies for OER and Open Learning at the Jožef Stefan Institute and the University of Nova Gorica.
Program chairs: Mitja Jermol and Tanja Urbančič
Organization committee: Anja Polajnar, Mitja Jermol, Tanja Urbančič, Davor Orlič, Andreja Prah Peljhan, Monika Kropej, Donatella Gubiani, Špela Sitar,  Ana Fabjan, Matija Ovsenek, Tanja Zdolšek Draksler, Mihajela Črnko.
Contact for information: anja.polajnar@ijs.si
Organizers acknowledge financial support provided by X5GON and MOVING H2020 projects and MicroHE Erasmus+ project.

Imagine you want to learn more about AI. Where would you start? Most people would begin by typing into Google search "learning about AI". But this will bring up nearly 4 million results! Which do you look at and how do you know it is a good way to start? What materials are the most up-to-date? Should you watch a YouTube video, a TED talk, or follow a free online course? The choice can be overwhelming and this can result in giving  up: many people don't get very far when learning online. They might try clicking on the first few links in the Google search results and get  disappointed that they are not what they need to get started. Or they might find the online material too dry, too high level, too long or too boring.  How can we make learning online for everyone more exciting, stimulating and even exceed expectations?
X5GON (www.x5gon.org) is a new €3 million EU project (2017–2020) with eight partners from the UK, France, Slovenia, Germany and Spain (UCL is the co-ordinator). It is  intended to help students and the general public learn effectively and enjoyably by providing a personalized route through appropriately prioritized open education resources (OERs) such as talks, lectures, texts, slideshows, and online activities. There are millions of these now freely available on the Web and ever more being added each day. Our plan is to develop an extensive architecture, where state of the art machine learning and recommender algorithms are deployed to crawl and classify these resources so that we can then determine how best to help people learn in a way most suited to them.

The MOVING platform enables its users to improve their information literacy by training how to exploit data and text mining methods in their daily research tasks. The MOVING search engine provides scalable real-time search, supports multiple document types, different file formats and different programming languages. Faceted search allows to retrieve various kinds of documents such as scientific articles, books, video lectures, and metadata. Graph visualisation highlights relations among documents and related entities (authors, organisations, etc.) and offers an alternative way of exploring search results. Nevertheless, a classical search list is still also featured. For example, the user can click on an author name and retrieve all documents authored by this person. To ensure a smooth user experience, dedicated tools allow us to separate different authors with the same name or connect different versions of the same document. The Adaptive Training Support provides illustrated feedback to the user in order to help her get familiar with the platform and all its features (for example by recommending features the user has not tried so far).
GLEDOS (Global Education Solution) is a blockchain-based answer to a raising demand for a tailor-made and relevant on-demand education for the modern age. The platform provides a single-place-to-learn solution with education pathways, recommended by the leading AI algorithms.

Empowering individuals, companies, and institutions to make a safe and productive relationship with anyone they work with. Working synergy is created by harnessing the power of multiple AI algorithms. ECTA PAY tokens (ERC20) are used as a secure payment option on the basis of smart contract. The leading global blockchain-based employability protocol for developers consists of KYC verified members who offer various skills to demanding entities in an easy and zero-risk manner for a successful completion of specific tasks.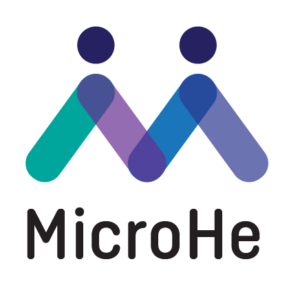 The Erasmus+, KA3 project intends to improve the recognition and transfer of learning between different educational organizations and the world of work while maintaining the European tradition of high quality education and high-levels of student-protection provided through systems of accreditation and quality assurance. From gathering the state of the art in micro-credentialing in European Higher Education today, through forecasting the impacts and examining the adequacy of European recognition instruments, the project aims to propose a meta-data standard and develop an online clearinghouse to facilitate recognition, transfer, portability of micro-credentials in Europe.