Project description:
I observed that, the Nigeria, Academic Institutions and Universities, are growing data continually on the daily basis, these data if well managed could provide basis and support the leader making quality and  informed decisions that can bring about change in academics, economy, political and social life of the society. In working to actualize this concept, the skills set to be developed and expected result, can promote the access of ICT, burst the productivity, improve the quality of lives and yield positive impact that can span our immediate society, Nigeria and the World.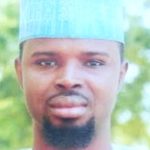 Author:  Muntaka Mukhtar Bube, Usmanu Danfodiyo University, Sokoto is a Senior Software Developer at Management Information System at  Usmanu Danfodiyo University in  Sokoto.  He works on management of Information System and develops and manages Web Solutions on PHP, Drupal, MySQL etc. He develops and manage School Portals for Educational Administration. He is also computer opeator for Library ICT Services, Electronic Resources Processing and Management, Data, Software and Network Services at  Abdullahi Fodiyo Library Complex, UDUS.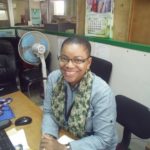 Lead Mentor: Dr Jane Agbu, National Open University of Nigeria, ICDE Chair in OER; Dean, Faculty of Health Sciences, NOUN & Associate Professor of Clinical Psychology at National Open University of Nigeria.